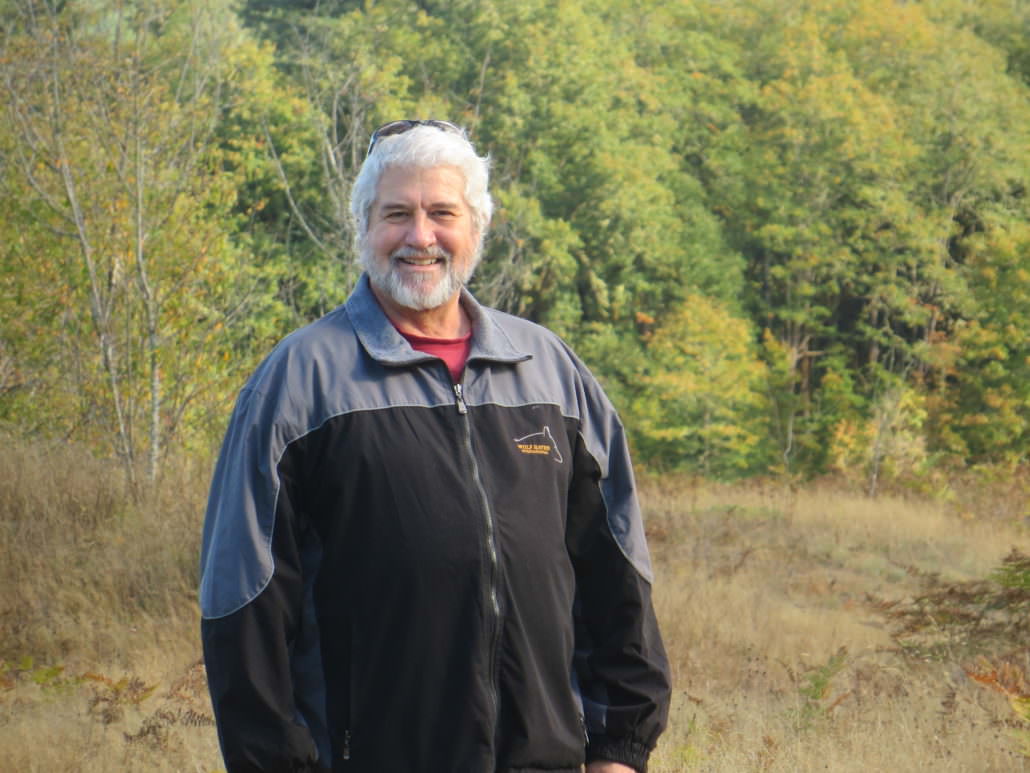 Volunteer of the Quarter, Richard NicholsBy Dan Monn, Animal Care, Gift Shop & Volunteer Assistant and Cindy Irwin, Director of Education & Volunteer Services, Wolf Haven International
If you had the chance to visit Wolf Haven this summer on a Friday or Monday, chances are pretty good that you met one of our outstanding volunteers, Richard Nichols. Richard is a new volunteer who has made a big impact. He easily engages guests at the docent station with warmth and enthusiasm. Model skulls of wolves, coyotes, bears, and cougars are some of the props that guests get to handle and learn from with Richard's expert guidance.  Watching Richard interact with visitors of all ages, you can see how adept he is at making them feel welcome.
Having recently retired, Richard is now pursuing his lifelong interest in nature; that includes getting back to some of his wildlife art and photography, while volunteering as a docent with Wolf Haven and at Northwest Trek as well.  He enjoys the opportunity that volunteering gives him to meet new people and talk about the importance of conserving our natural environments.  One day in particular stands out for him at Wolf Haven.  It is a magical, thrilling sound to hear when our wolves all howl in unison, and one day, they howled a total of  nine times! It is unknown why they were so vocal that day, but it made it a very special one for Richard and the guests to share.  Still, Richard looks forward to the day that Wolf Haven, and similar organizations, are no longer necessary.  Until then, we are very happy to have him as one of our outstanding volunteers.
https://wolfhaven.org/wp-content/uploads/2015/04/NH_Logo_BlackOutline-300x300.png
0
0
Wolf Haven International
https://wolfhaven.org/wp-content/uploads/2015/04/NH_Logo_BlackOutline-300x300.png
Wolf Haven International
2018-10-31 11:57:08
2018-10-31 11:57:08
Volunteer of the Quarter