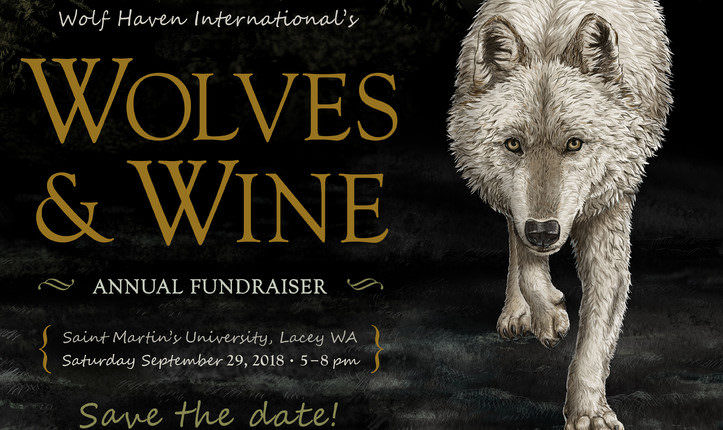 Wolf Haven's annual fall fundraiser and annual meeting, Wolves & Wine offers guests and supporters an opportunity to share their passion for wolves and our mission: To conserve and protect wolves and their habitat. This evening of fun offers both silent and live auctions, beer and wine tastings, plentiful hors d'oeuvres and a chance to mingle with fellow wildlife supporters.
September 29, 2018               
5:00 – 8:00 pm
$75 per person   /   Call 360.264.4695 x210 or
Norman Worthington Conference Center
Saint Martin's University
5000 Abbey Way SE
Lacey, WA 98503
Check out some of the 2017 Photo Booth pictures, taken by photographer Marc Crowe.

And below are a few highlight from last year. Photos by Ricky Osborne.