Wolf Haven International's education team has been working hard to improve our interpretive skills as a way to enhance the visitor experience through more engaging and thought-provoking interactions. To help with this, a few of the team have gone through national trainings and programs for interpreters and educators.
Over the past winter, Faye Peebles, Wolf Haven's Education Coordinator, took part in the National Geographic Educator Certification program and is now a Nat Geo Certified Educator. 

The purpose of this certificate is to "learn about the National Geographic mission, how to teach interdisciplinarily through various scales and perspectives, and the National Geographic Learning Framework—all while applying these ideas to their own work and collaborating with educators worldwide."  This knowledge will help to improve Wolf Haven's education presentations.  If you'd like to learn more about the Nat Geo Educator Certificate, please visit NatGeoEd.org/Certification.
Last spring, Outreach Coordinator Chris Montero and one of our education volunteers, Karen Lyons, completed a National Association of Interpreters (NAI) Certified Interpretive Guide (CIG) program and are now certified interpreters.  This spring, Faye Peebles and Cindy Irwin, Director of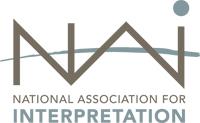 Education and Volunteer Services at Wolf Haven, also completed the NAI CIG program and are now certified interpreters.  The intent of this course is "that almost anyone can learn enough about interpretive techniques to improve the way they communicate with others." The knowledge from this course has been implemented in almost every aspect of Wolf Haven's interpretation and education programs.
If you are interested in scheduling an education program, either onsite or offsite, with Wolf Haven's education team, email education@wolfhaven.org or call 360.264.4695 x223.
https://wolfhaven.org/wp-content/uploads/2015/04/NH_Logo_BlackOutline-300x300.png
0
0
Wolf Haven International
https://wolfhaven.org/wp-content/uploads/2015/04/NH_Logo_BlackOutline-300x300.png
Wolf Haven International
2018-06-25 16:23:24
2018-06-25 16:23:24
Enhancing the Teaching and Learning Experience with Wolf Haven